Vetpost E-commerce Partners
Vetpost were relieved to find local Woocommerce experts i360 to provide development, technical management and support for their successful online store.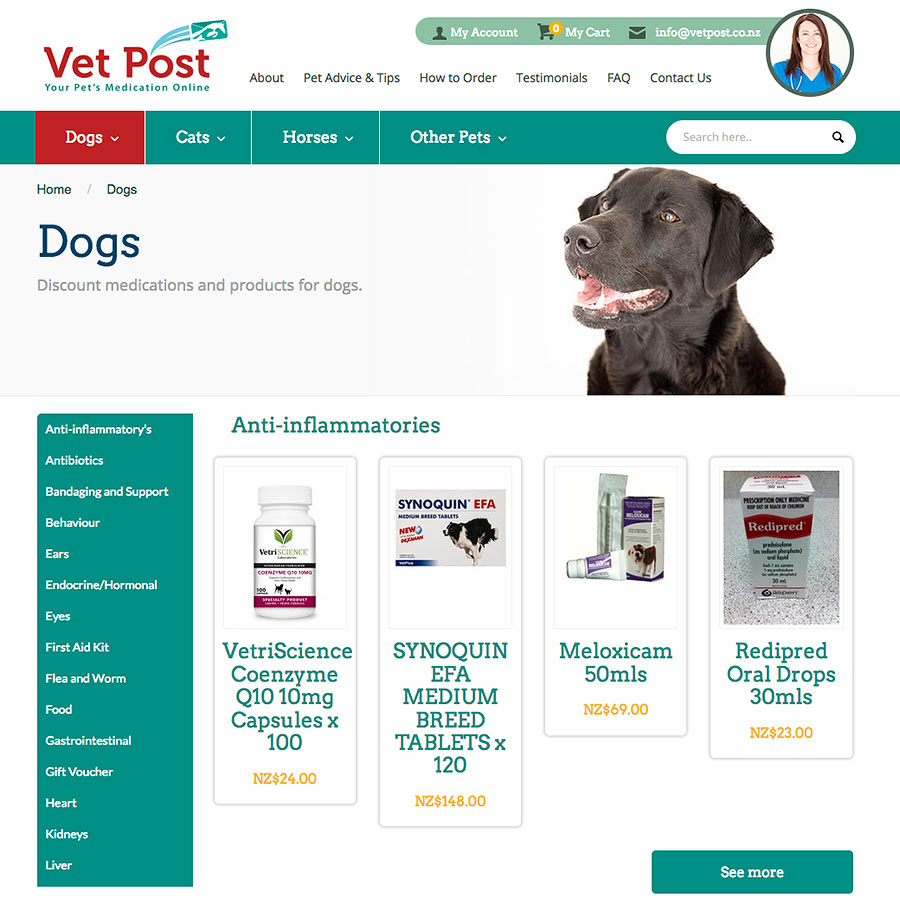 E-commerce partners are important
With critical websites it's important to partner with developers that you can trust. That's why Vetpost are thankful for our experience and support for their busy e-commerce store.
Woocommerce is a major platform for online shops world-wide and we have years of experience in the development, customisation and up-keep of this popular platform.
As ecommerce platforms such as Woocommerce develop and evolve there is an ongoing requirement to monitor, test and schedule maintenance to ensuring the customer experience is consistent.
At i360 we like to think of ourselves as a company that empowers passionate entrepreneurs to step forward with confidence in to the online market place.
---
For further information contact Scott via email or on 021 639362